Reviews by roksana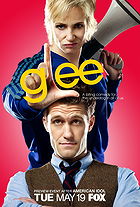 Posted : 9 years, 3 months ago on 3 July 2013 10:31 (A review of
Glee
)
Glee is one the most original and clever TV series in last time. I like, that they teach about teenager life through music and popular songs.

0 comments,
Reply to this entry

Posted : 9 years, 3 months ago on 3 July 2013 10:03 (A review of
Loud
)
I think this is one of the best albums of Rihanna. A lot of popular singles and really good piece of music. Great ballad like California king bed and amazing dancing song like S&M! Good job!

0 comments,
Reply to this entry